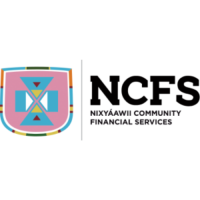 Nixyaawii Community Financial Services (NCFS) is a Certified Community Development Financial Institution (CDFI), owned and operated by the Confederated Tribes of the Umatilla Indian Reservation. Native CDFIs build equitable economies in Native communities by opening doors to loans, extending credit to thriving businesses, generating good jobs, and expanding access to new opportunities.
They build trust, strong community relationships, and self-determination to help Native communities overcome challenges of accessing credit and building assets created by economic systems that have harmed them or ignored their needs.  Native CDFIs are engines of opportunity, offering accessible funding for resourceful and resilient communities in Indian County. They weave partners, funding, and networks together to create lasting prosperity and opportunities shared by all.
Nixyaawii Community Financial Services has merged the services of the CTUIR Homeownership, Business Development, and Lending Programs to create a single full-service credit, loan, and financial management resource designed to serve tribal members, reservation residents, and Tribal employees.