Thursday | 2:00pm – 3:00pm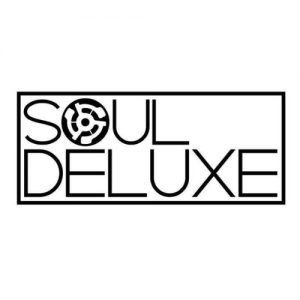 Soul Deluxe is a weekly radio program featuring eclectic mix sets by Phoenix-based DJ Byron Fenix. The show spotlights Soul music and various genres that either gave rise to or were influenced by it, including Electronic, Disco, Funk, Hip-Hop, House, Jazz, and R&B. In addition to the music, the show exposes listeners to a variety of emerging urban-themed artists and musicians.
The program has its genesis in "Unity Vibe," an earlier mix show launched in late 2008 on community radio station Radio Phoenix, which was hosted by Phoenix-based DJ RMC (Ruben Candelaria). One of RMC's regular co-hosts was an emerging mix DJ by the name of Byron Fenix. When RMC decided to end "Unity Vibe" in mid 2010 to focus on his family, Byron took over his old time slot and launched the weekly radio program now known as Soul Deluxe. Since "Unity Vibe" focused on spotlighting house music, the early days of "Soul Deluxe" followed in the same direction.
As time went on, Byron decided to focus his mixes on more soulful cuts from a variety of genres including electronic, disco, jazz, and R&B. The show also began to spotlight emerging urban artists and musicians. Past guests on the show have included dance music artists Mochico & Boogie, Native American artist Damien Jim, and Byron's former co-host DJ RMC.
Website: https://souldeluxeradio.com/