---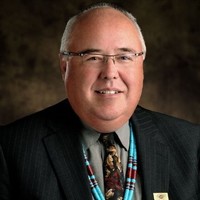 February 14, 2019
Here on the Umatilla Indian Reservation a new business development has disembarked. The latest endeavor to join arms alongside economic endowments such as wildhorse casino and cayuse technologies is a Native Community Development Financial Institution often referred to as a CDFI.
A CDFI is a specialized financial institution that serves low income communities normally underserved by banks and other financial services. It also provides development expertise such as education, training, and technical assistance to help their customers and community succeed.
The new institution, yet to be named, started generating significance with a grant from the Northwest Area foundation. In 2015 a feasibility study was conducted. From that report, study organizers concluded many obvious findings of need but ultimately that the CTUIR identified financial wellbeing as the top priority.
Dave Tovey, former executive director of the CTUIR is now tasked with developing the new CDFI and explaining what this new development means for tribal members. [Listen below]
---
"Your Time With Lily"
A podcast where a variety of topics are discussed from music, art, culture, and etc. If you would like to schedule an interview please call (541)429-7664 or send an e-mail to lilysheoships@ctuir.org
KCUW's Lily Sheoships sat down and spoke with Navajo artist/composer Raven Chacon and OES executive director JD Kindle about the upcoming Winter Chamber Music Festival which will be happening at the Vert Clubroom on Saturday, Feb. 16th and a Matinee Performance & Print Viewing will be at Crow's Shadow Institute of the Arts on Sunday, Feb. 17!